Donate
Donations support enrichment activities for students including Mock Congress, Shakespeare workshops, field trips, classroom grants, school assemblies, yearbook scholarships, technology stations for student learning, 8th grade celebration, and entrance fees for math, geography and science contests.
Impact Cheldelin Direct Donation Drive 2020
Welcome to the 2020-2021 school year IMPACT Cheldelin fundraiser! IMPACT Cheldelin is our primary funds drive and is going to look much different this year than it has in the past. This year we are only going to be requesting direct donations as we are not going to be asking students to get involved.
Our goal this year is to raise $5,000 to enrich student experiences at Cheldelin. 
What does IMPACT Cheldelin fund? 
Last year we raised a little over $12,000 to fund activities such as grade level enrichment activities, Mock Congress, Yearbook scholarships, classroom grants, assemblies, student engagement resources and incentive programs, 8th grade party, entries for student competitions, science equipment, and grade level field trips. Our intent is to keep as many of these activities going this year as well while simply adjusting them as needed to work in our current educational model. 
How can you support IMPACT Cheldelin? 
Make a tax-deductible gift:

Every gift, large or small, makes a difference for our students. We are seeking your support to help us meet our fundraising goals and very much appreciate your contribution. Your gift may be tax-deductible as allowed by the IRS. Our Corvallis Public Schools tax ID is # 93-1208608. 
Online at www.cpsfoundation.org: (Under Please direct my donation, select "Specific school or program," then type "IMPACT Cheldelin"). 

Checks by mail: You can send a check by mail. Please make checks payable to: Corvallis Public Schools Foundation (Write IMPACT Cheldelin on the memo line). Send to: Corvallis Public Schools Foundation, 1555 SW 35th St., Corvallis, OR 97333.
Help spread the word:

You can share this email with family, friends, neighbors, business owners or anyone else who may want to help our school. Thank you for spreading the news! 
If you have any questions, please contact the CMS office at 541-757-5971.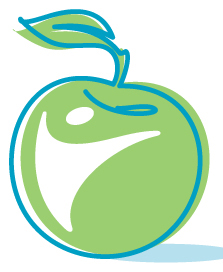 Make a donation to Cheldelin
You can donate to IMPACT Cheldelin any time through the Corvallis Public Schools Foundation. Online donations can be made online. Simply direct your donation to IMPACT Cheldelin in the online form. Your gift may be tax-deductible as allowed by the IRS and the Tax ID number will be provided once you donate. 
Other Ways to Donate
Fred Meyers Rewards
Do you shop at Fred Meyer? Raise money for Cheldelin with no additional cost to you! All you need to do is sign-up or re-enroll for the Fred Meyer Community Rewards Program, they will automatically make a donation to Cheldelin for each purchase you make! To join the community rewards program, link your rewards card to Cheldelin (or sign up for a card):
Click on "Re-Enroll or Link your Rewards Card Now"
Create an account or sign in with your existing one
Under "Find your Organization," enter Cheldelin Middle School or our non-profit organization (NPO) number 93114
Select Cheldelin and click "Enroll"
Done! Cheldelin will now receive a donation for each of your purchases!
You can log into your account at anytime to confirm if you are linked to Cheldelin or not.
Box Tops for Education
Please clip and submit box tops in the glass jar in the main office by the registrar window. Cheldelin earns money and sports equipment from these little gems! Thank you again for your support of Cheldelin!  Contact the office if you have any questions!
First Alternative Co-op
Round up at the First Alternative Co-Op! Our hometown natural foods store, First Alternative Co-Op has brought back their "round up for education" program. Everytime you shop at the Co-op, consider rounding up your purchase and tell the cashier to apply the funds to Cheldelin Middle School!