Donate
Donations support enrichment activities for students including Mock Congress, Shakespeare workshops, field trips, classroom grants, school assemblies, yearbook scholarships, technology stations for student learning, 8th grade celebration, and entrance fees for math, geography and science contests.
Thank you to our 2017 Impact Cheldelin Donors!
IMPACT Cheldelin is our primary fund drive which takes place each fall. Our goal was to raise $20,000 (approximately $35 per child) to enrich student experiences at Cheldelin Middle School.
The Cheldelin community raised approximately $12,000 for our school during IMPACT, with approximately one-third of all students bringing in donations. All of the funds raised will support student activities at Cheldelin.
Raffle prizes were donated by a number of community supporters and we distributed over 20 raffle prizes to students. We thank OMSI, Oregon Coast Aquarium, OSU Athletics, Mod Pod, Many Hands Trading, The Inkwell, Block 15, Running Princess, Starbucks, Dutch Bros, Coffee Culture, Trump's Hobbies and Winco for donating raffle prizes and rewards for IMPACT. Your support is greatly appreciated!
Thank you to the countless Cheldelin staff, parents, friends, family and students who helped to make this year's donation drive successful. Thanks to Erika Cook and Chelsea Henson for their support with announcements and communication and to Jacquelyn Kwon, Sheila Pederson, Cori Bland and Stephanie Precourt for help processing the packets. Meghan West and Mary Gaines helped handout rewards during lunch, and Cheldelin students Sarah Schoeffler, Cooper Wakefield and Juliah Lyon delivered rewards to the classrooms. And a big thank you to the leadership class for running the kickoff assembly. We especially want to thank the anonymous donor who provided a match of $2,500 during the final prize period.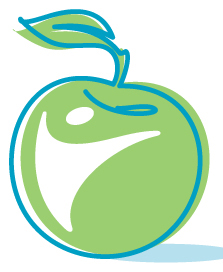 Make a donation to Cheldelin
You can donate to IMPACT Cheldelin any time through the Corvallis Public Schools Foundation. Online donations can be made online. Simply direct your donation to IMPACT Cheldelin in the online form. Your gift may be tax-deductible as allowed by the IRS and the Tax ID number will be provided once you donate. 
Other Ways to Donate
Fred Meyers Rewards
Do you shop at Fred Meyer? Raise money for Cheldelin with no additional cost to you! All you need to do is sign-up or re-enroll for the Fred Meyer Community Rewards Program, they will automatically make a donation to Cheldelin for each purchase you make! To join the community rewards program, link your rewards card to Cheldelin (or sign up for a card):
Click on "Re-Enroll or Link your Rewards Card Now"
Create an account or sign in with your existing one
Under "Find your Organization," enter Cheldelin Middle School or our non-profit organization (NPO) number 93114
Select Cheldelin and click "Enroll"
Done! Cheldelin will now receive a donation for each of your purchases!
You can log into your account at anytime to confirm if you are linked to Cheldelin or not.
Box Tops for Education
Please clip and submit box tops in the glass jar in the main office by the registrar window. Cheldelin earns money and sports equipment from these little gems! Thank you again for your support of Cheldelin!  Contact the office if you have any questions!