Performing Arts
Students have the opportunity to participate in band, choir, and theater arts at Cheldelin. A magnet orchestra program is offered at Linus Pauling Middle School for middle school students from Cheldelin, Linus Pauling, and Franklin. Join us!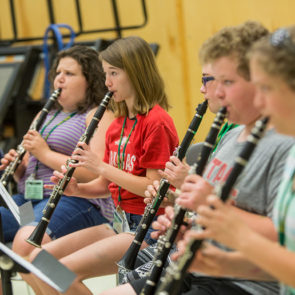 Band and Orchestra
Band is an elective option for students in grades 6,7, and 8. This is a year-long ensemble. Advanced band participants will be encouraged to participate in a solo or small ensemble setting such as a Solo and Ensemble Festival. Grading for all levels is based on participation, citizenship, practice, tests, and performances.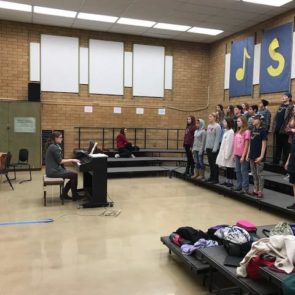 Cheldelin Chorale and Symphonic Choir
Cheldelin Chorale is open to students in grades 7 and 8. There is no audition and anyone may join. The Symphonic Choir is an advanced choir for students in grades 7 and 8 requiring an audition. Choir is a year-long class and students work on improving note and rhythm-reading skills, aural skills, sight reading and vocal technique as individuals and an ensemble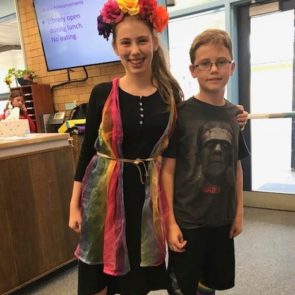 Theater Arts
Middle school Theater Arts classes are specifically designed to teach students about how the theater arts can support, reinforce, and enrich your life. Building confidence in public speaking, creativity, and ensemble work are skills that will help you become aware of yourself and how you are perceived by others. This is a .5 credit (one half year) class option.